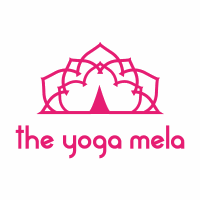 The Yoga Mela - Yoga and Mindfulness Retreat
Come away with us and find your bliss.
​
Introducing The Yoga Mela Yoga and Mindfulness Retreat with Ciara and Rehana.
The past year has taken its toll on everyone in different ways. Health and wellness has never been more important. This weekend gives you time to pull back from your everyday lives and renew, refresh and reignite yourself.
​
This wellness retreat will give you the opportunity to stretch in our group yoga classes, meditate in the authentic Mongolian yurt, master breathing techniques that heal the body and reduce anxiety, explore the local surroundings and take a guided walk through the hills and a dip in the sea – all in an area of outstanding natural beauty.
From stretching to exploring, Ciara and Rehana will guide you through the weekend of wellness, reflection and relaxation.