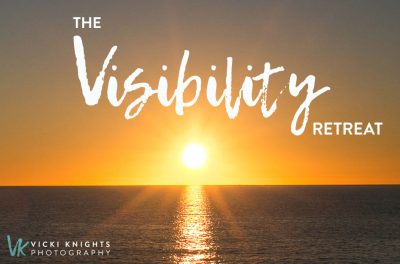 The Visibility Retreat with Vicki Knights
The Visibility Retreat is an empowering 3 day business retreat for big-hearted entrepreneurs, who want to become more visible in their businesses.
When you run a business, it can be a challenge to find time to press pause, reset and reflect. Sometimes it just feels like you're on a treadmill and not taking time to really think about your business and your dreams.
Whether you're a coach, florist, photographer, personal trainer, brand designer (or anything else in between!) you need to be visible in your business. People need to know, like and trust you before they do business with you. And they can't do that if you're in hiding!
This confidence-building retreat is exactly what you need to help you be more visible in your business.